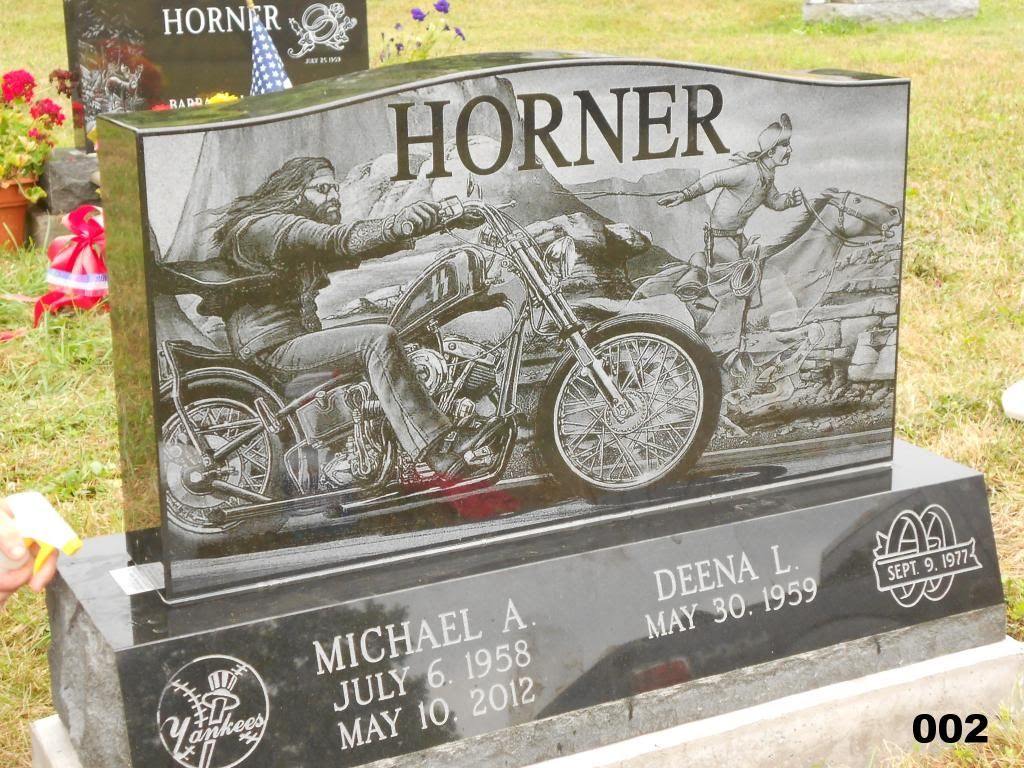 002
While etching on granite is a relatively new technology to the memorial business, the concept has been very well received. The process is done on dark colored granite and the detail is very well defined.
There are two types of tombstone etchings available, hand done with a Dremel tool and diamond bits and a laser machine that actually burns the granite. Both are permanent.
Below are a few examples of headstone etchings, some were done by families supplying us with a family photo, while others were selected from our vast library of etching designs.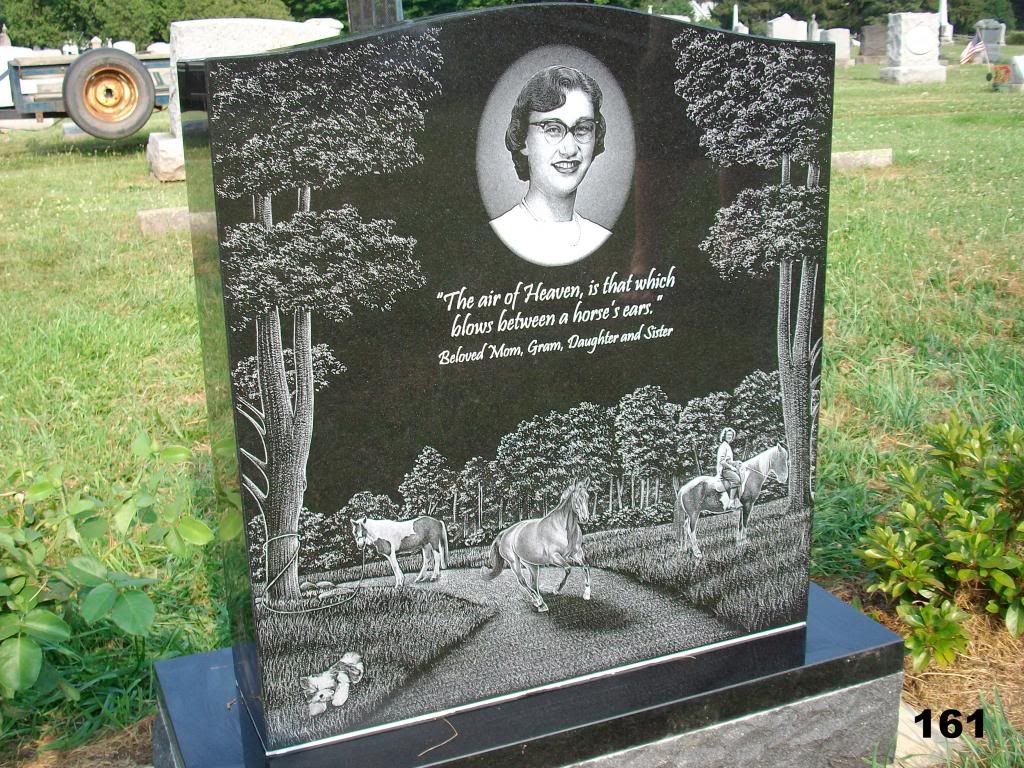 161
001
1211
216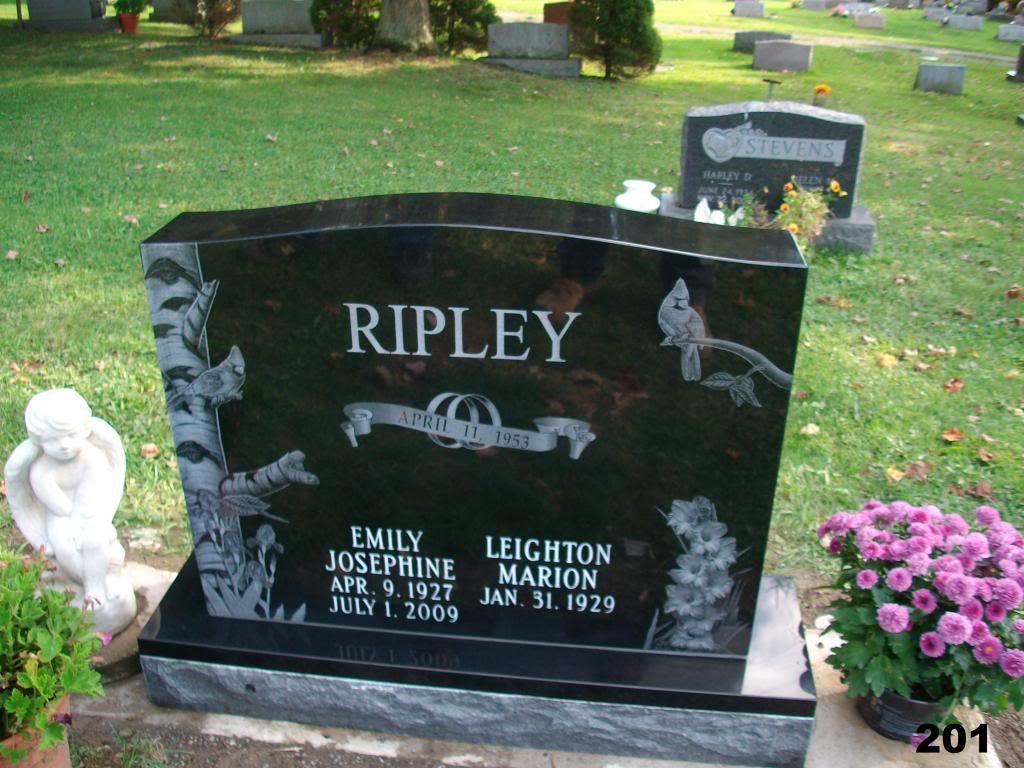 201